ISSUE 2
If you plan on bookmarking our site, why not take a minute to subscribe? It's free, and it will help us continue to bring new issues to you. DesignIntuit's subscription will send you links to new resources for interiors, tiles, textures, and design idea web sites that our staff has researched. We will bring you the best sites by the finest craftsmen, and save you the time it takes to hunt for these remarkable products and services.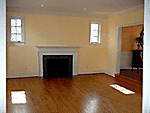 UNDERSTANDING THE BASICS
This issue:
Design Basics,
The Whole Interior, and
Beginning the Design Process.

The Best Craftsmen of Today:
We've Done the Legwork for You!
Dedicated to workmanship and quality of materials worthy of Michelangelo's "two brushes up"! One of our favorites: F. Schumacher & Co.
See: Tiles & Textures

Plan a Trip to a Show House Near You . . . See the DesignIntuit 2005-2006 Calendar.
And if you're in the Washington D.C. area, plan one to the National Symphony Orchestra Decorators' Show House coming up October 1-31.

Explore the Best Resources...
...of elite decorators. We've found them for you.
Great Sites & Sources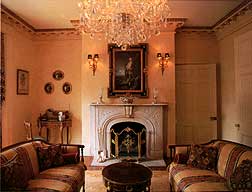 Make the Design of Annapolis Your Own
Explore the design elements that make these Maryland interiors extraordinary.
Focus on Annapolis
The Best Annapolis Itinerary
The best tour of uncommon treasures and fresh style ideas, and what to do while you're there.
Marco Polo's Quest
SPEAK THE LANGUAGE
Design terminology and graphs that will help you make more sense of interior design. Tools & Terms
If you missed our first issue, check it out! Discover the design of Florence Italy, and the steps to making sense out of interior design.
We hope you enjoy our online publication, and that it will become a catalyst for understanding and achieving great interior design and self-expression... (more)
Subscribe
to our free and extremely informational newsletter.
We would love to have your comments at: Tera@designintuit.com

This site design and text © DesignIntuit, 2005


This site and Flash presentation were designed by Stone Soup Inc. We would also like to thank Roger Miller Photography for the great Annapolis photos throughout our publication.